Dates & Prices
| Sailing Season | Price per person |
| --- | --- |
| November 2018 - April 2019 | Main Deck* From $5,110 |
| November 2018 - April 2019 | Upper Deck* From $6,320 |
| August 2019 - April 2020 | Main Deck* From $5,300 |
| August 2019 - April 2020 | Upper Deck* From $6,570 |
* Price per person based on double occupancy. Due to the dynamic nature of availability and pricing, please click here to contact us directly for sailing schedule and full pricing |
Ship Information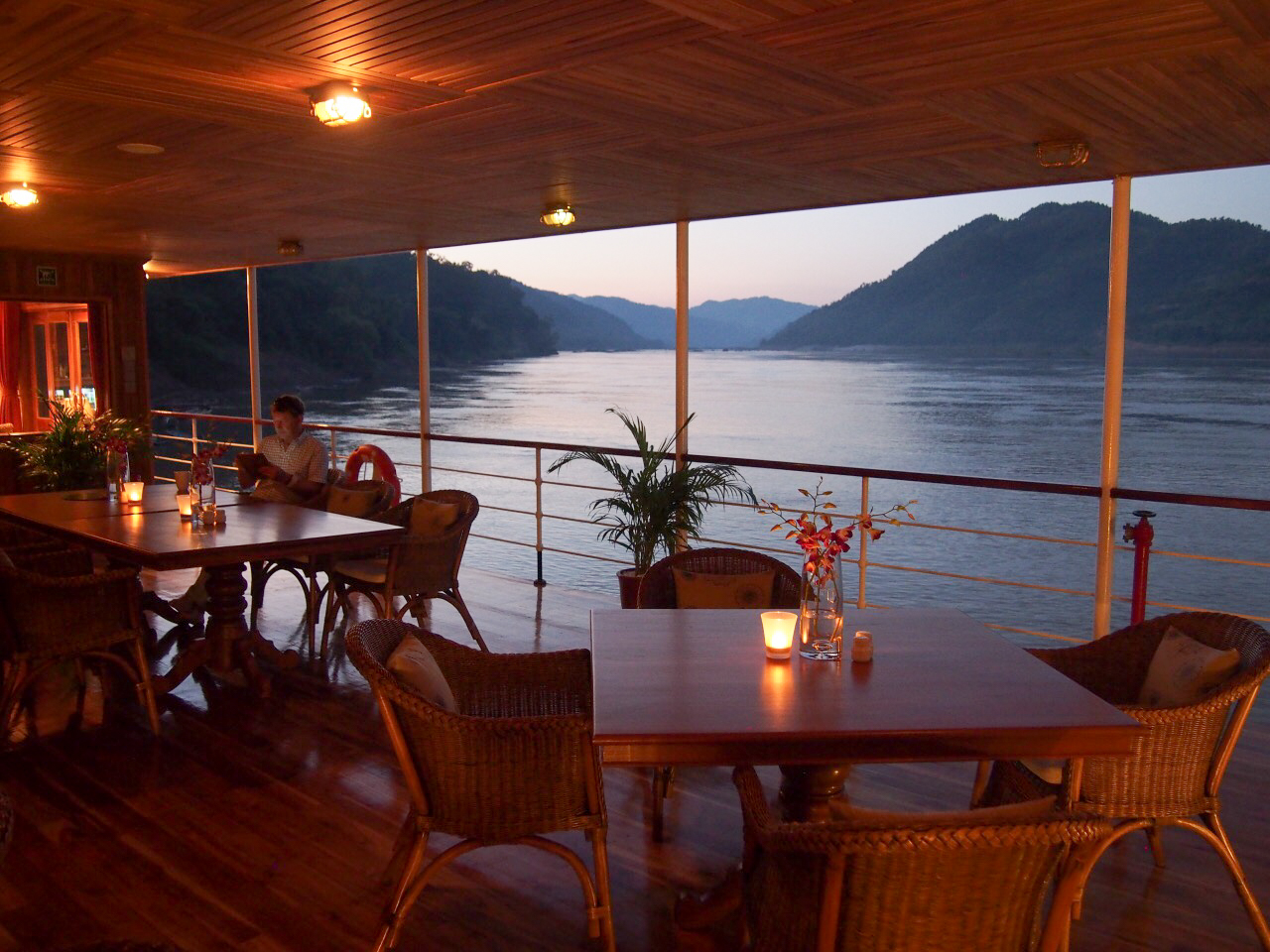 RV Champa Pandaw
The Champa Pandaw, sister ship of the Laos Pandaw, began cruises on the Upper Mekong from September 2016. The ship has quality mountain bikes for your independent exploration.

RV Laos Pandaw
Seeing the quality of this ship it is hard to believe it was built in a hurry. There are no proper ship yards above the Khone Falls and we could not persuade our Vietnamese builders to assemble a ship trucked in in bits on the river bank. We tried our Rangoon builder and he also chickened out. By January 2015 we were taking bookings and selling out for November but still had no ship. Paul Strachan in a panic flew to Vientiane and took a taxi down to the river bank and boarded the first cargo ship we saw, a 40 meter barge used to carry heavy loads of cement and rice up to China. She had two 400hp truck engines and was just the thing for tackling the terrifying fast flow of the Upper Mekong .The captain was the owner and agreed terms with Paul. The owner agreed to stay on as skipper and is still there. He immediately took her up to the Golden Triangle, a week's sail away.

RV Sabaidee Pandaw
In true Pandaw style this double decked vessel is designed to meet the navigational challenges of shooting rapids in the Laos gorges and sailing through shallow waters all the way to China.