Dates & Prices
| Sailing Season | Price per person |
| --- | --- |
| 2019 Low Season (November) | Window Cabin (Category D) From $4,110 |
| 2019 Low Season (November) | French Balcony (Category C or CA) From $4,820 |
| 2019 High Season (May - October) | Window Cabin (Category D) From $4,700 |
| 2019 High Season (May - October) | French Balcony (Category C or CA) From $5,410 |
| 2020 Low Season | Window Cabin (Category D) From $3,300 |
| 2020 Low Season | French Balcony (Category C or CA) From $4,160 |
| 2020 High Season | Window Cabin (Category D) From $4,810 |
| 2020 High Season | French Balcony (Category C or CA) From $5,670 |
*Port charge of $215 is included. Price per person based on double occupancy. Due to the dynamic nature of availability and pricing, please click here to contact us directly for sailing schedule and full pricing.
Ship Information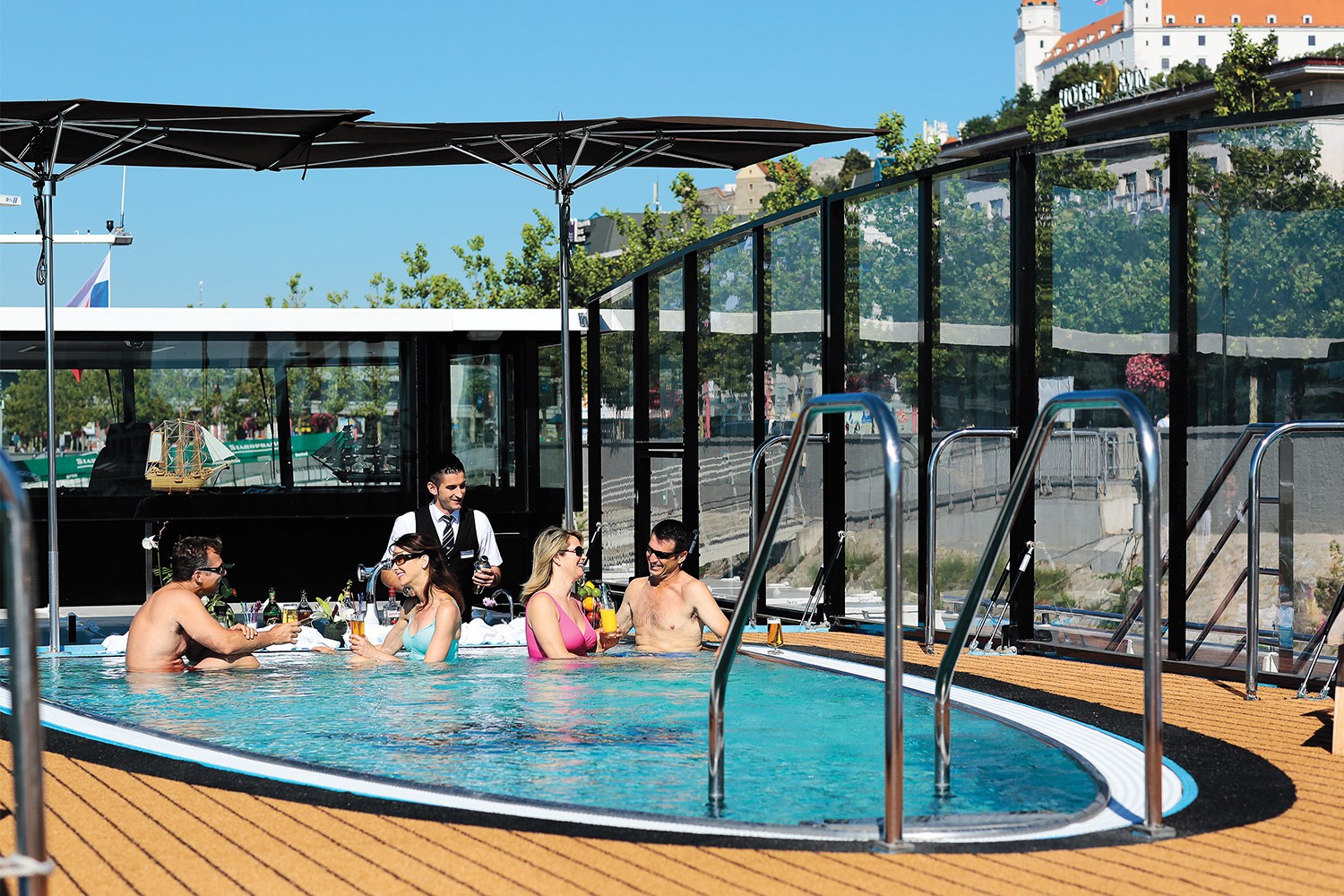 MS AmaCerto
Like a fallen leaf floating atop the water, AmaCerto floats effortlessly down Europe's most fascinating waterways. A foliage theme is carried throughout the ship in autumn reds and golds, from the spacious and well-appointed staterooms, with their plush bedding and soft robes, to the classically elegant Main Lounge with its baby grand piano and bar. An onboard salon puts you center stage and ready for your close-up. On the Sun Deck, a heated pool features a swim-up bar with underwater bar stools, and a walking track provides the perfect venue for a romantic sunrise or sunset stroll. And from the kitchen, you'll find fine dining to the extreme, with exquisite, regionally inspired cuisine prepared in both the Main Restaurant and at The Chef's Table specialty restaurant, where views of the rippling river are just the amuse-bouche to every mouthwatering bite.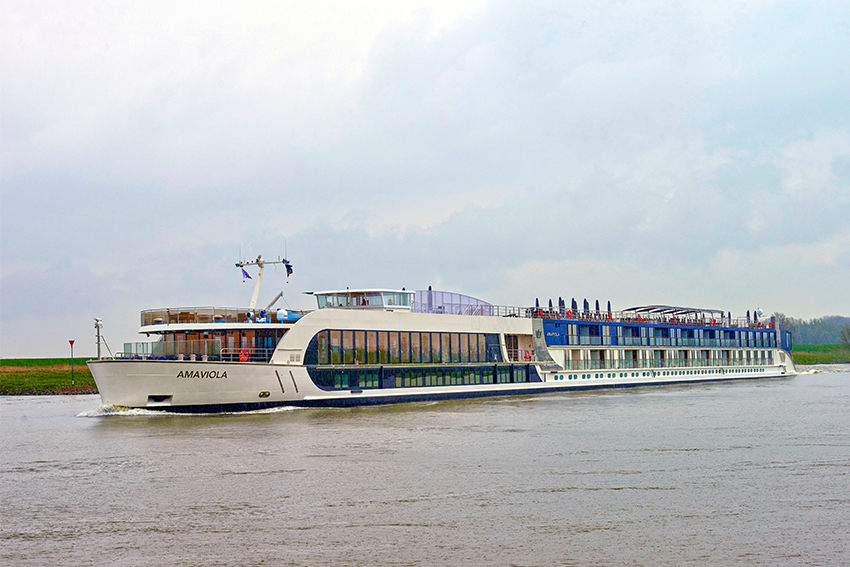 MS AmaViola
The AmaViola is a sister ship to the AmaStella and features the most advanced design of any river cruise vessel currently in operation.