Ship Information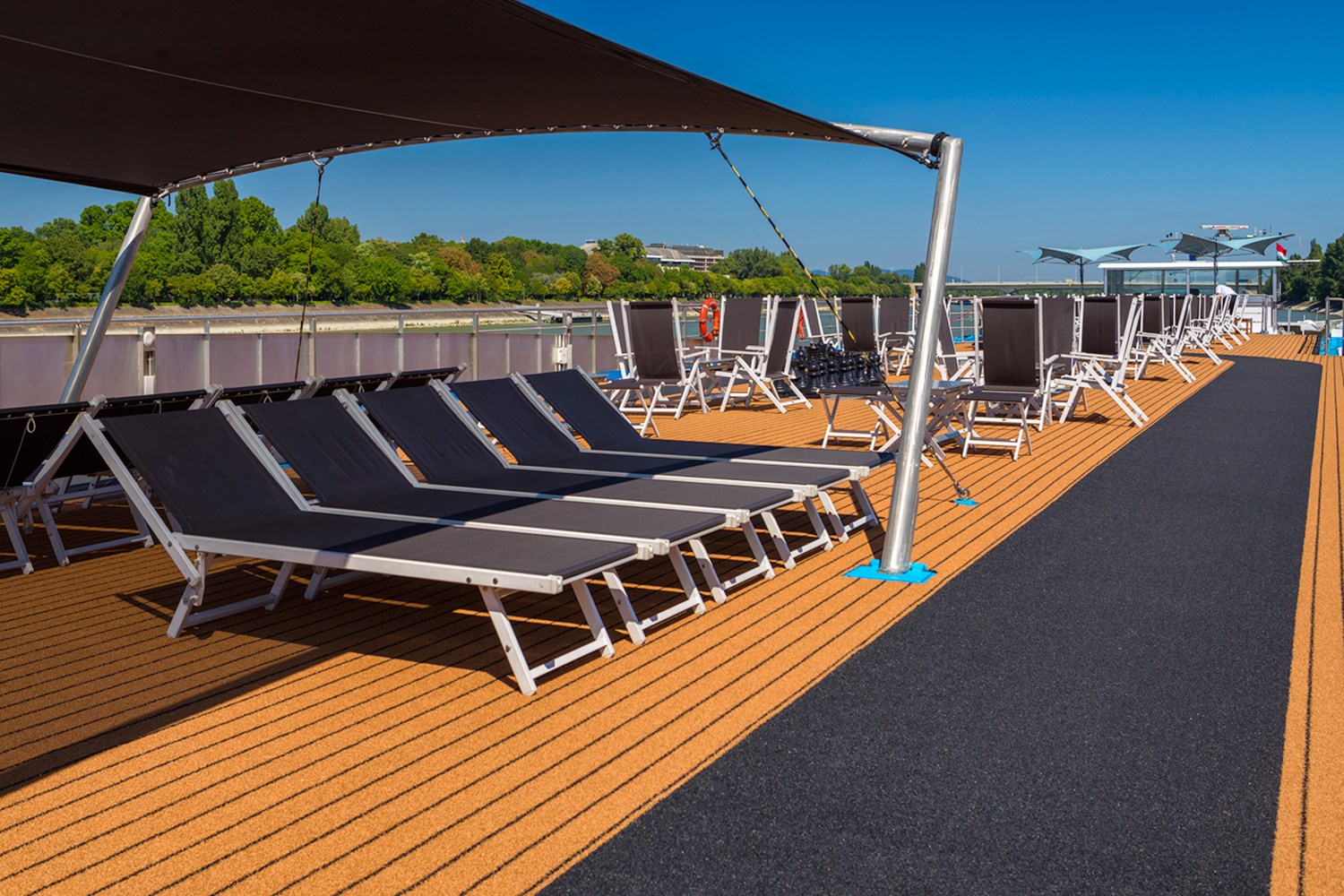 MS AmaDante
Gliding along the phenomenally beautiful Rhine and Moselle rivers, the AmaDante is a study in understated elegance, decorated with subdued colors and patterns that allow the breathtaking scenery outside to take precedence. Most accommodations include a French balcony so you'll never miss a vineyard, steeple or castle, even when relaxing in your well-appointed stateroom. Every moment at leisure is a treat on AmaDante, whether you're rejuvenating in the sauna or whirlpool, indulging in a massage or haircut, meeting new friends in the inviting Main Lounge, working out in the fitness room, taking a lap on the Sun Deck walking track or crafting your daily java at the specialty coffee station. As the premier cruise line to offer a fleet of complimentary bikes, we're pleased to offer the same on AmaDante, so you'll enjoy exhilarating guided biking tours from ship to shore throughout Europe.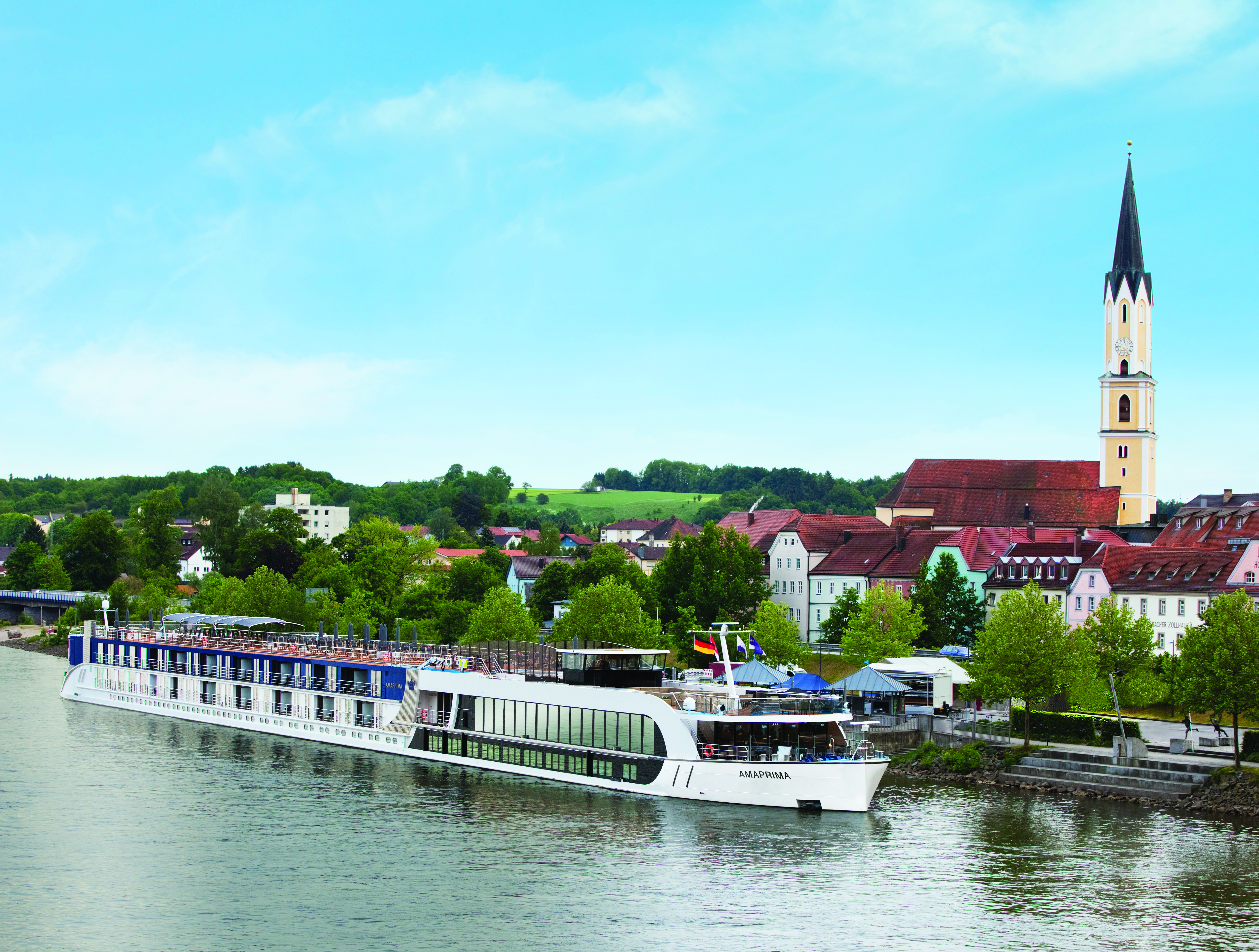 MS AmaPrima
Enjoy an authentic European river cruise experience on board AmaPrima. Immerse yourself in the sights, sounds and fresh scents of Europe's great landscapes from our signature twin balconies, available in most staterooms. Revel in the luxury of white marble bathrooms with glass-enclosed, multi-jet showers and granite countertops. Or indulge in the added enhancements of a suite, including a larger sitting area with sofa and two chairs, and an expansive bathroom with a tub and separate shower.

AmaMora
Sister ship to the AmaLea, the AmaMora is an incredible twin-balcony ship launching in 2019 with generous personal space, multiple dining choices and exceptional stateroom comfort. On board, you'll find an all-day tapas menu and afternoon tea, as well as a 24-hour coffee station, in addition to AmaWaterways' signature exquisite, regionally inspired cuisine in the Main Restaurant and at The Chef's Table. Active leisure amenities include a Sun Deck walking track, pool with swim-up bar, fitness room and bicycles for in-port exploration. Staterooms are equipped with everything you need for a relaxing vacation, including Entertainment-On-Demand with free high-speed Internet access and Wi-Fi. And should you treat yourself to a suite, you'll enjoy a larger sitting area and an expansive bathroom complete with a bathtub and separate shower, as well as a bed facing the river so you can wake up and fall asleep to magnificent views.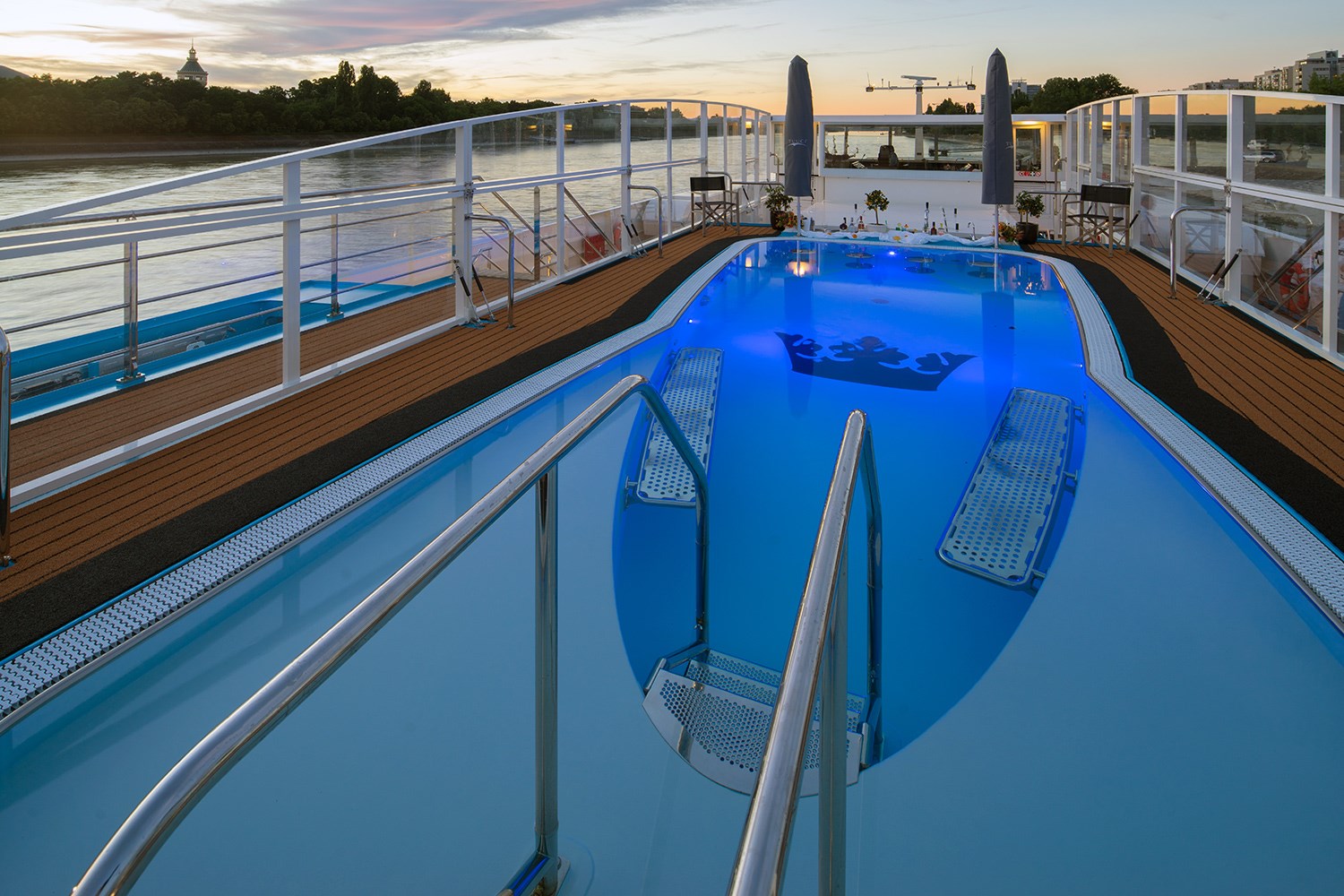 MS AmaStella
A star of the AmaWaterways fleet, the AmaStella truly shines, her glow lasting far longer than the duration of your cruise. A centerpiece glass elevator ringed with dual curved stairways and sleek contemporary reception desk are just the introduction to the ship's beauty and class.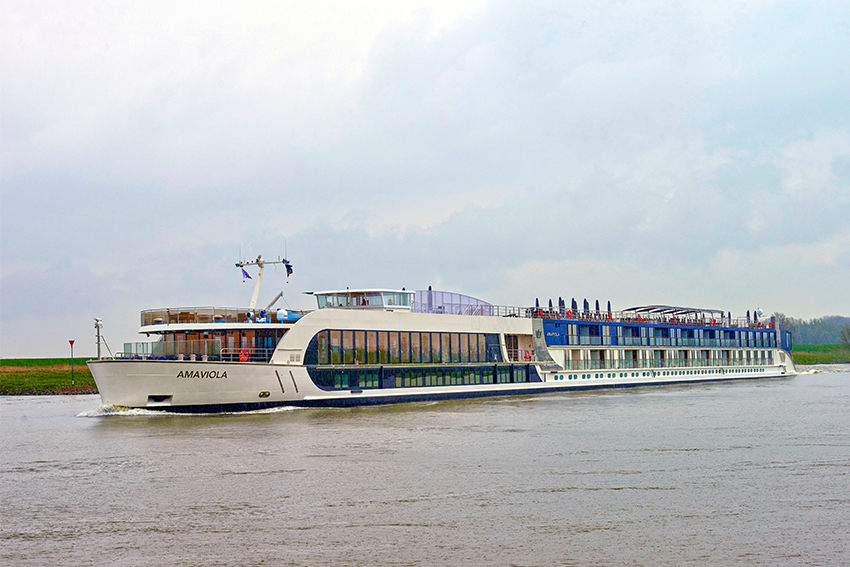 MS AmaViola
The AmaViola is a sister ship to the AmaStella and features the most advanced design of any river cruise vessel currently in operation.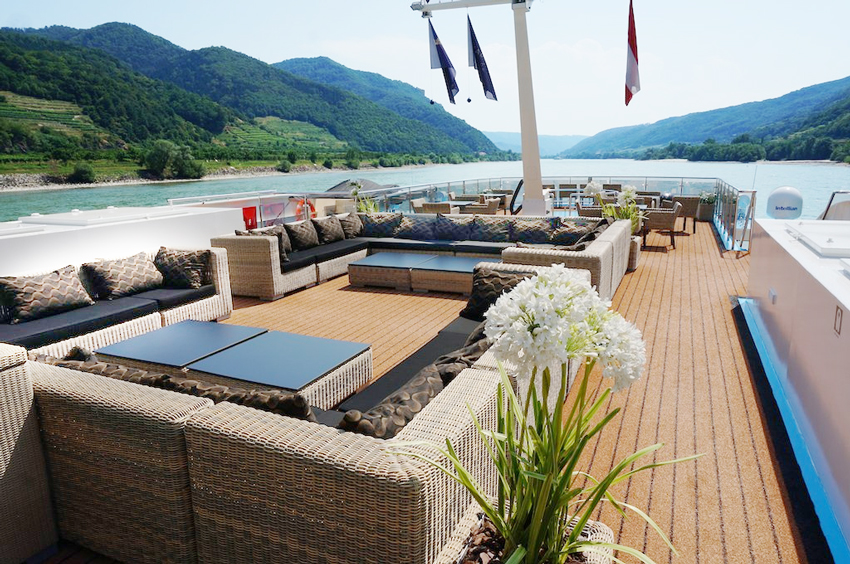 MS AmaKristina
With AmaWaterways' co-owner Kristin Karst serving as AmaKristina's godmother, you know you'll have a distinctive experience aboard this phenomenal river ship. Both a French and outside balcony in most staterooms allow you to enjoy the ever-changing scenery however you wish. In the marble bathroom, enjoy multi-jet showerheads, soothing bath and body products, cozy robes and hair dryers.