Dates & Prices
Departure dates
Package rate


Price Per Person*

April – November 2019
From $4,220
* Price per person based on double occupancy. Due to the dynamic nature of availability and pricing, please click here to contact us directly for sailing schedule and full pricing |
NOTES:
Blackout dates for China: Apr 10, 2019 & Sept 25, 2019.
Blackout dates for Hong Kong: Dec 30, 2018 – Jan 1, 2019.
Airport Seat-In-Coach transfer in Hong Kong only operates for flights arriving/departing between 11am – 5pm, surcharges for private transfer will apply for flight outside of time range.
Hong Kong half day walking foodie tour does not operate on Sundays.
China Visa fee is not included.
Gratuities are not included.
The above rates DO NOT include travel, health, accident or other insurance.
Ship Information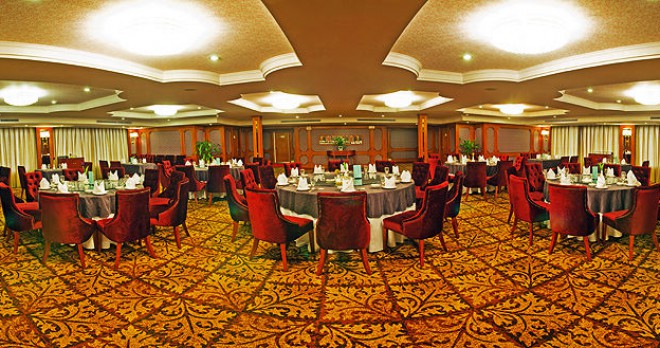 President No.6
Launched in April 2011, with a 5–star building standard, the President 6 is the breakthrough of traditional cruise facilities and services for the presidential fleet, which marks the new generation of super 5–star boat on the Yangtze River. It features both deluxe classical European style and modern comforts. Its spacious public area, lobby, restaurants, banquet and conference facilities are unique in design and decoration. It boasts the highest passenger capacity of all vessels sailing on the Yangtze River with 187 cabins for374 passengers in total (2 President suites, 2 executive suites, 32 deluxe suites and 151 deluxe cabins).