Dates & Prices
Travel date: October 15 – 30, 2023
Prices are in CAD, per person
| Compartment Category | Double Occupancy | Single Occupancy |
| --- | --- | --- |
| Ali Baba | CAD $12,180 per person | CAD$14,710 per person |
| Aladdin | CAD $13,070 per person | CAD$16,240 per person |
| Sultan | CAD $18,930 per person | CAD $25,690 per person |
| Kalif | CAD $19,530 per person | CAD $26,940 per person |
DEPOSITS & PAYMENTS
First Deposit:
CAD $2,500 per person at the time of booking
Second Deposit:
CAD $2,500 per person due on due January 13, 2023
Final Payment:
due on June 09, 2023
Note:
Passenger names must match passport.
Please ensure that passports are valid up till after six (6) months at last destination.
No visa is required to Kazakhstan and Uzbekistan for Canadian passport holders.
CANCELLATION CHARGES
From time of booking to January 12, 2023:
$2,500 per person
January 13, 2023 – June 08, 2023:
$5,000 per person
June 09, 2023 – August 10, 2023:
50% of tour cost
August 11, 2023 to date of departure:
100% of tour cost
Air cancellation penalties are subject to airline regulations.
We strongly recommend the purchase of trip cancellation or comprehensive travel insurance at the time of booking. Please contact us for a quotation. Prices above are in Canadian Dollars. The program and all related travel services described herein are subject to the detailed terms & conditions of GLP Worldwide which are available at any time upon request and which will be provided with your booking confirmation.
Train Information
Orient Silk Road Express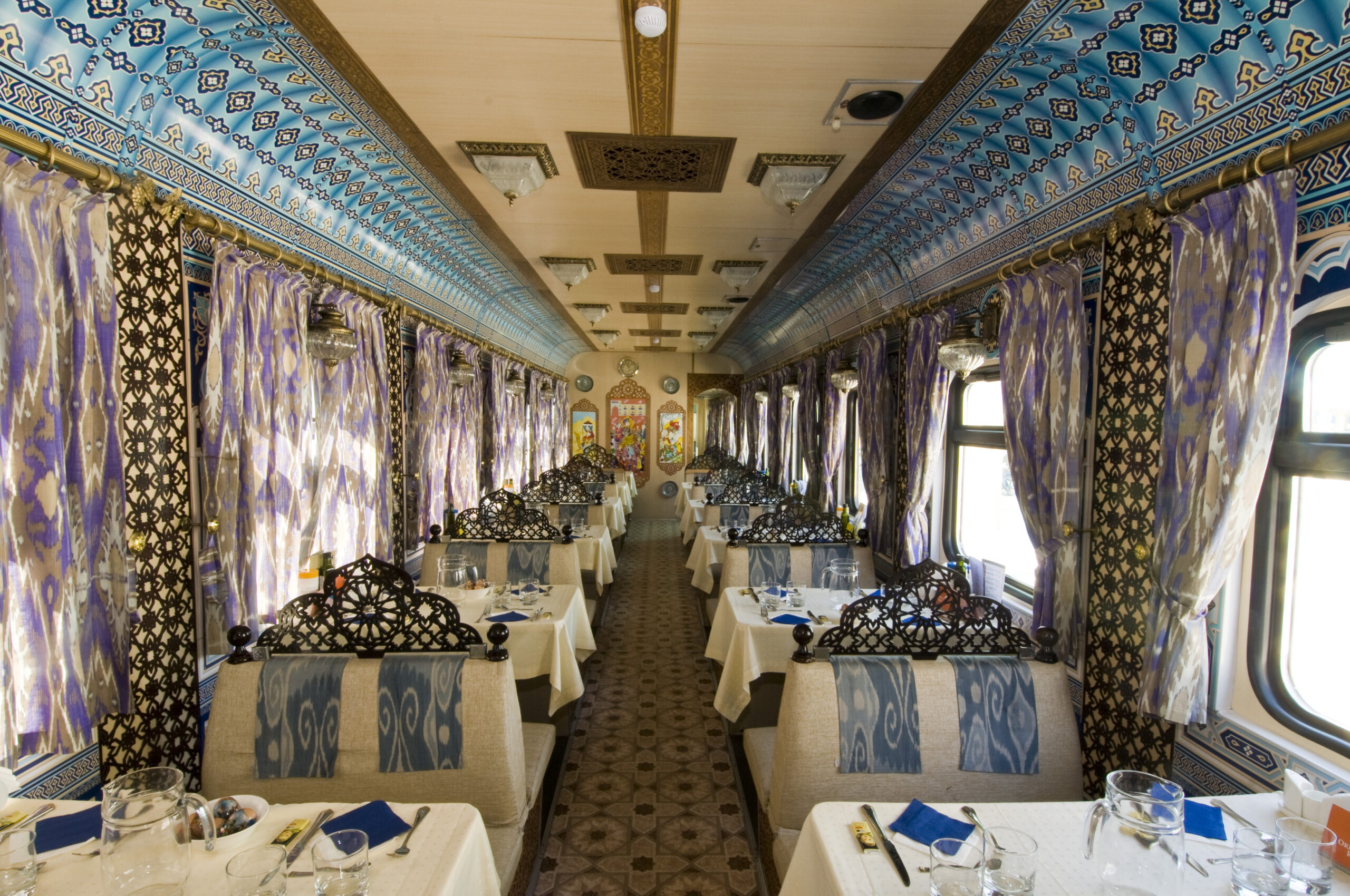 The train was refurbished a few years ago to the highest standards of comfort and safety. For further peace of mind, there is a doctor on board, available 24/7. As for comfort, the train is fully air conditioned and offers fresh dining options and bar service, perfect for a cool drink.
---
Aladdin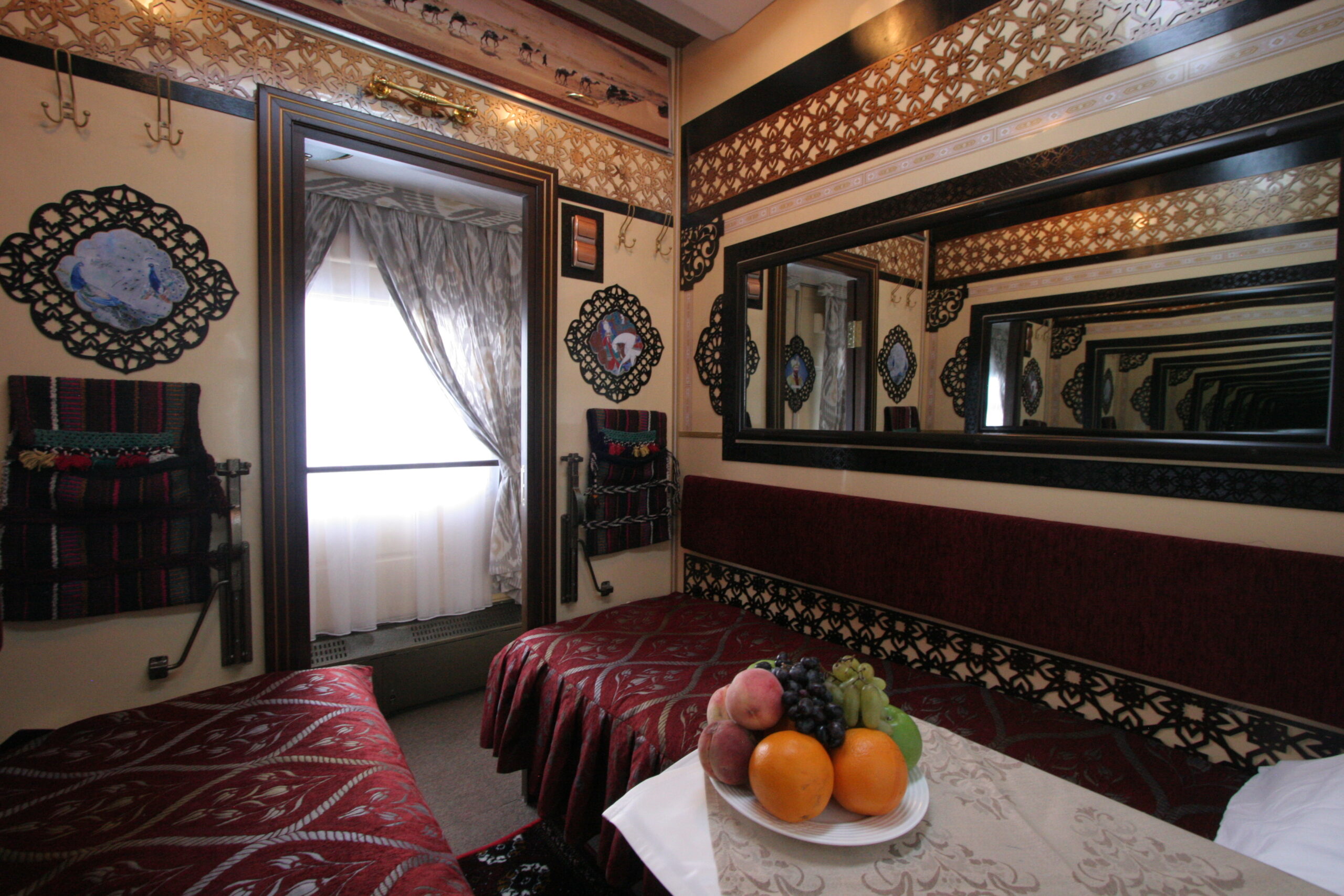 This category features two lower beds (27.5 x 74.8 in / 67 x 184 cm each), a small table and storage space. Each car has eight compartments and a shower, together with washroom facilities at both ends. Guests in this category also receive one bathrobe per person.
---
Sultan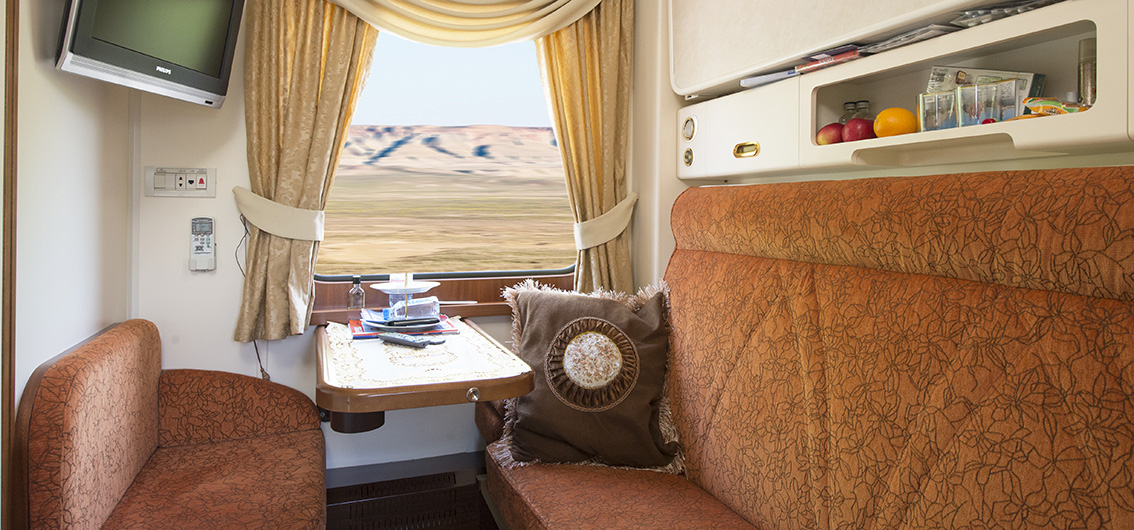 This category features two beds, upper and lower (31.6 x 68.5 in / 80 x 174 cm and 43.3 x 72.4 in / 110 x 184 cm) These compartments also offer comfortable seating, a larger table and a small closet. Each room has its own private bathroom, complete with integrated shower. The cars in this category are comprised of just six compartments.
---
Kalif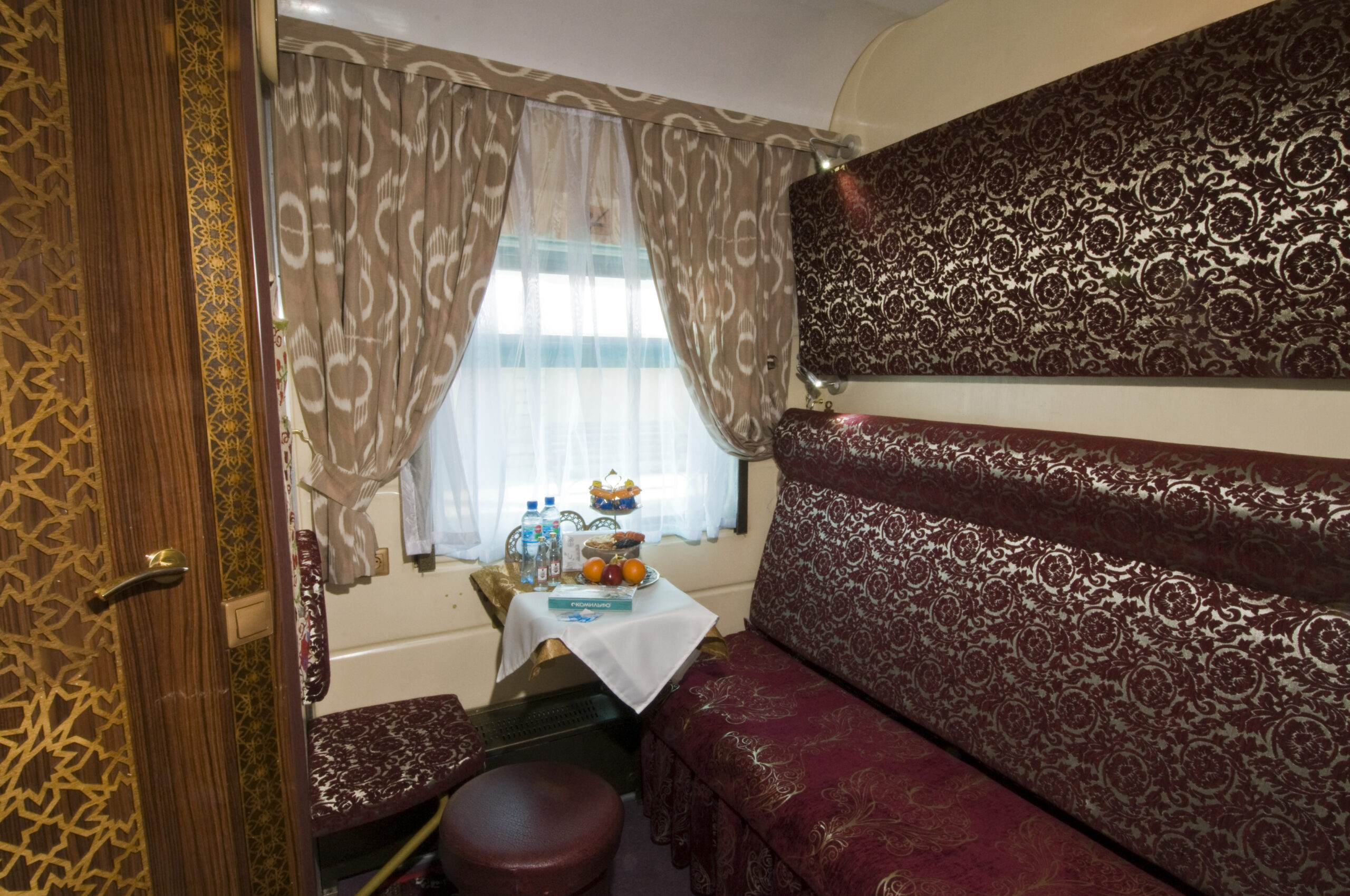 This category features two beds, upper and lower (31.6 x 68.5 in / 80 x 174 cm and 44 x 72.4 in / 112 x 184 cm). Each compartment includes a closet, safe and private bathroom with a separate shower cabin. Each car in this category is limited to four compartments and a maximum of just eight guests.
---