River cruising is the latest trend in travel. Adventurers around the world are trading in the typical European cruise ship for small, boutique ships that traverse through the countryside of Asia's most stunning destinations. From Cambodia to Laos, Pandaw journeys to captivating places. Here are the 22 things you can expect to see on each River adventure.
Destination: Cambodia to Vietnam
Angkor Wat & Bayon Temple:
Angkor Wat is the largest religious monument in the world and is located in Cambodia. At Angkor, find the Bayon Temple – an elaborately carved temple built in the early 12th or 13th century. Prepare to be amazed.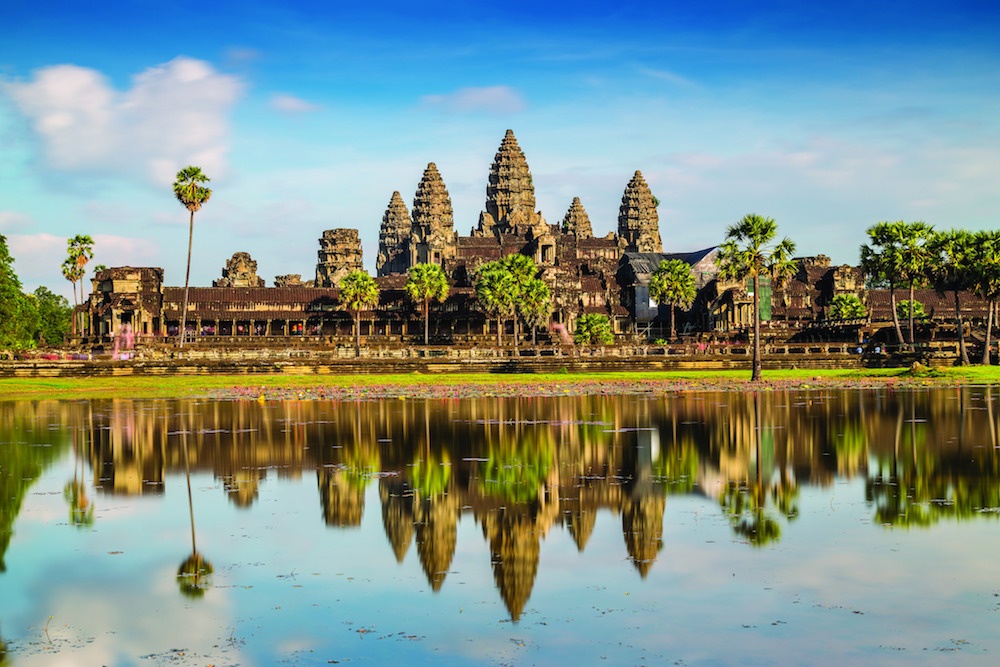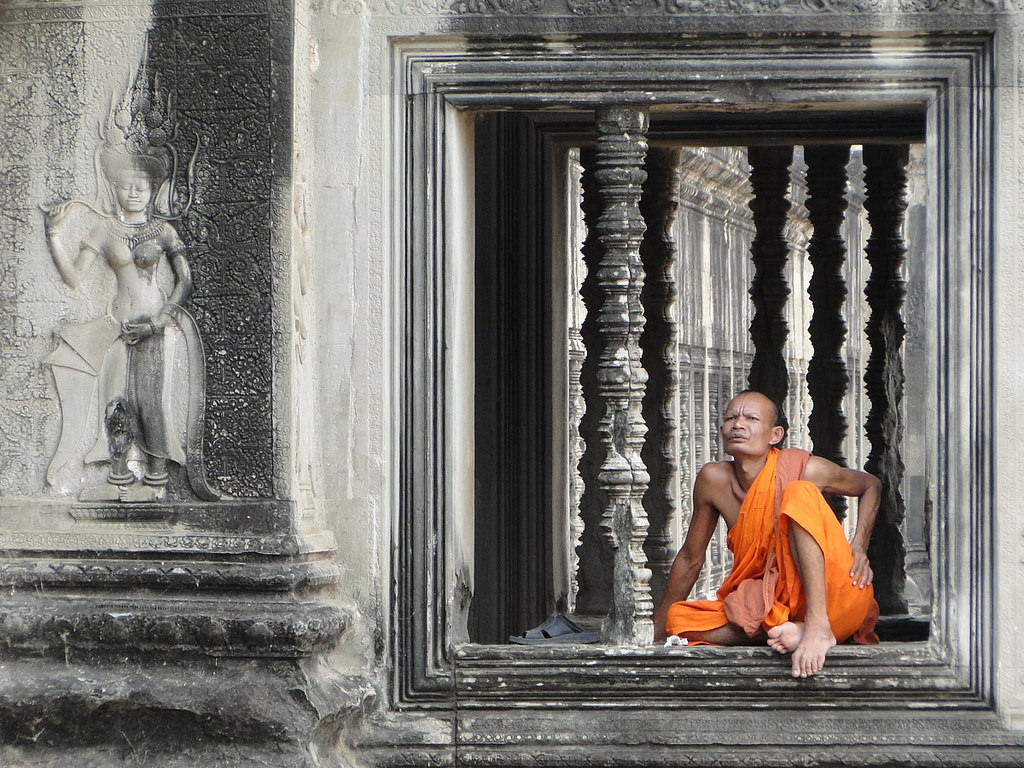 Phnom Penh:
Sitting at the junction of the Mekong and Tonlé Sap Rivers, Phnom Penh is Cambodia's busiest capital filled with historic monuments and ornate palaces such as the Royal Palace and the National Museum of Cambodia.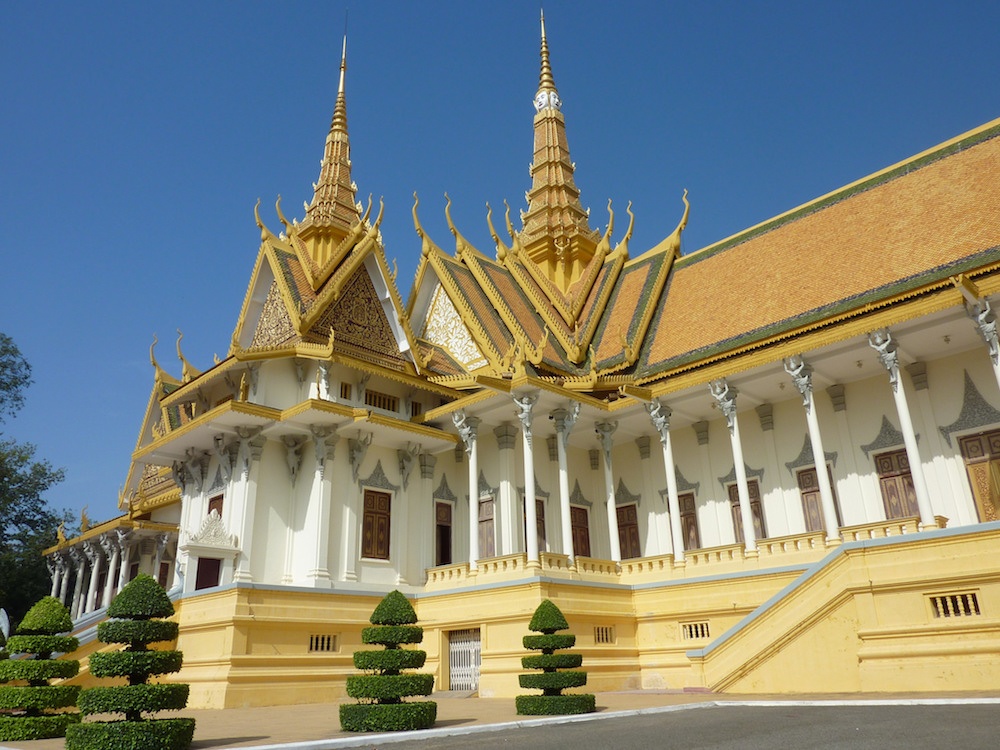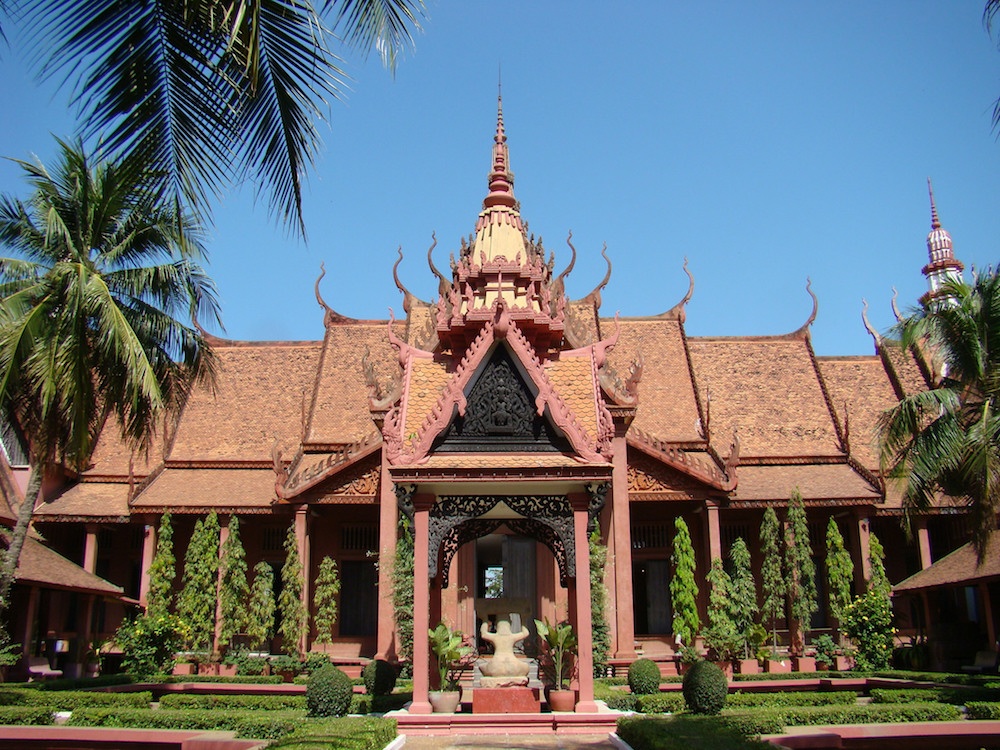 Sa Dec Market:
Find this market along the Mekong Delta – a great place to buy fruit and experience local life in Vietnam.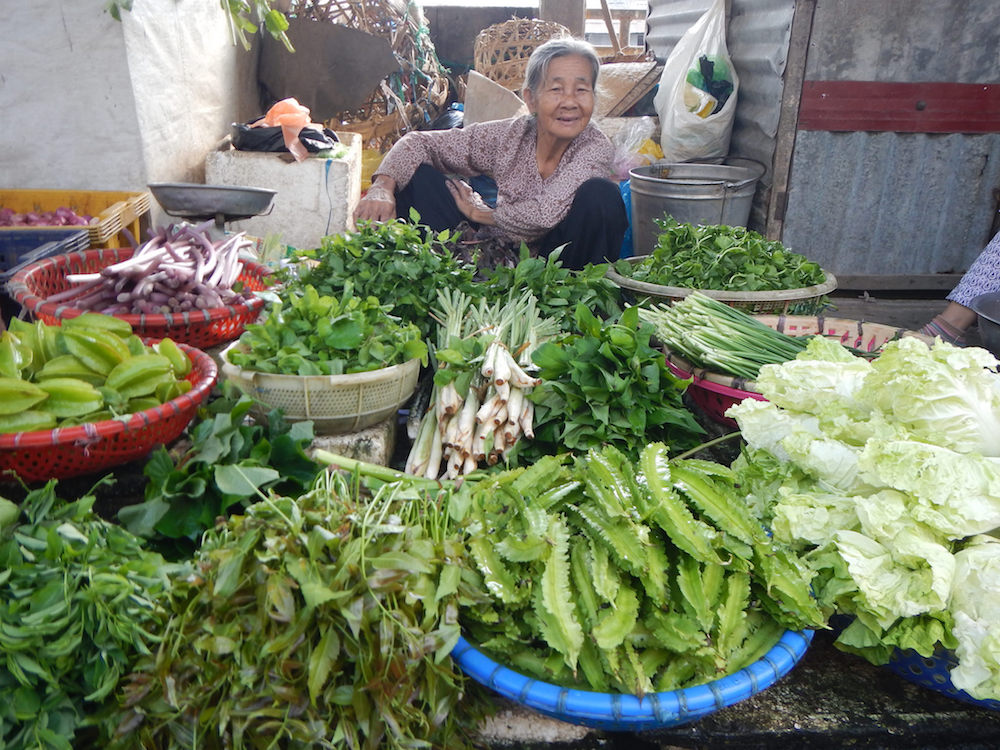 Cambodia nature:
Lush green landscapes and tropical scenery abounds.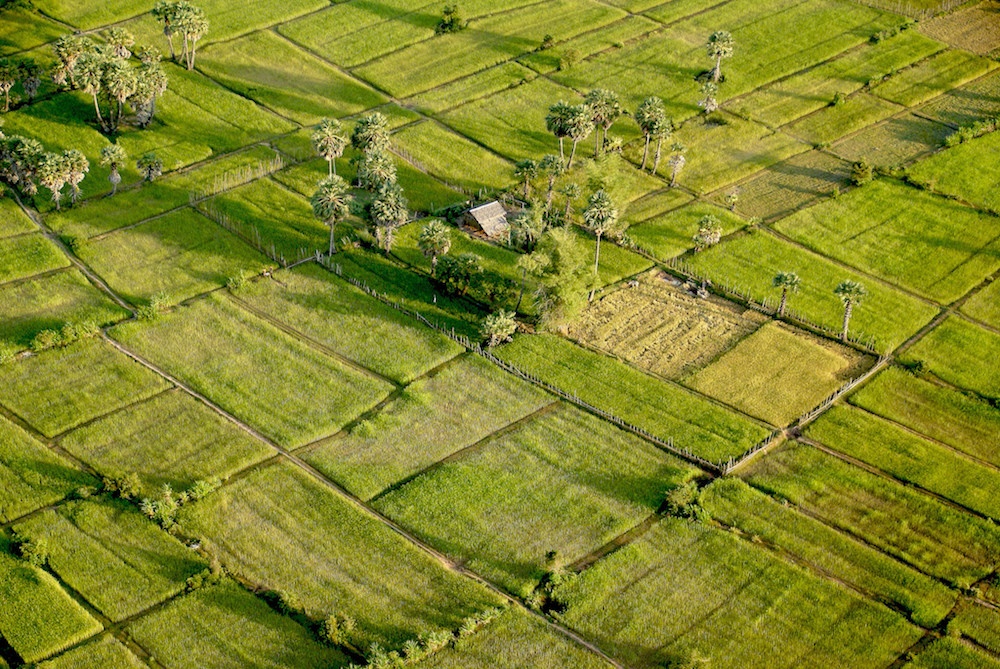 Featured Itinerary: Classic Mekong – Saigon to Siem Reap and Siem Reap to Saigon
Destination: Laos along the Mekong
Vientiane:
Vientiane is located along the banks of the Mekong River near the border of Thailand. It is the capital of Laos and is home to Buddhist temples, shrines, and French-colonial architecture. Be sure not to miss the golden Pha That Luang, built in the 16th century or Patuxai Victory Monument.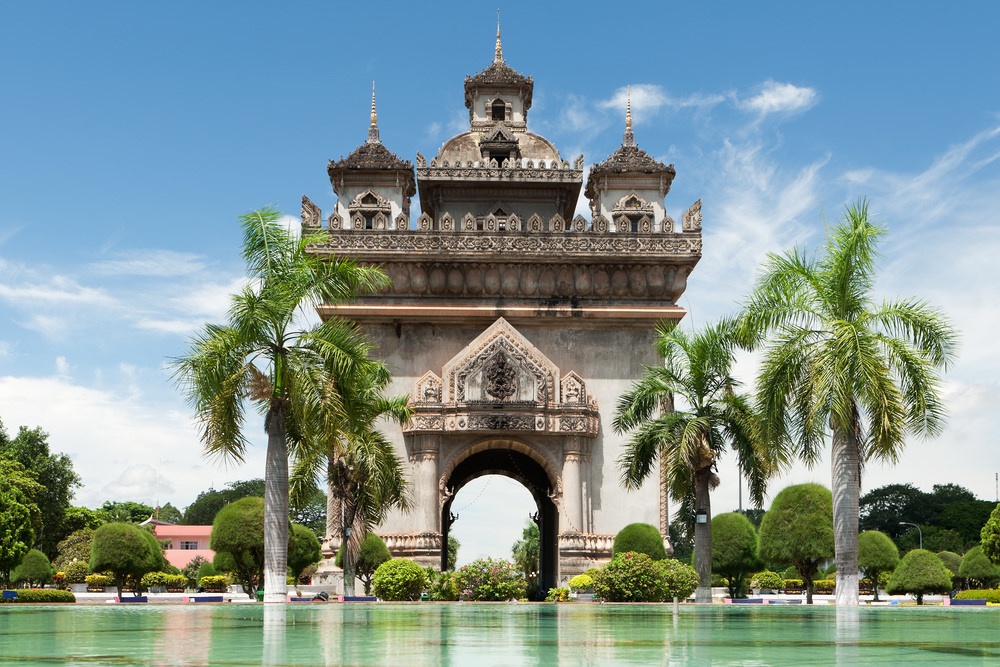 Wat Sisaket:
Located in Laos' capital Vientiane, Wat Sisaket is a famous Buddhist wat that houses thousands of tiny Buddha images and hundreds of seated Buddhas.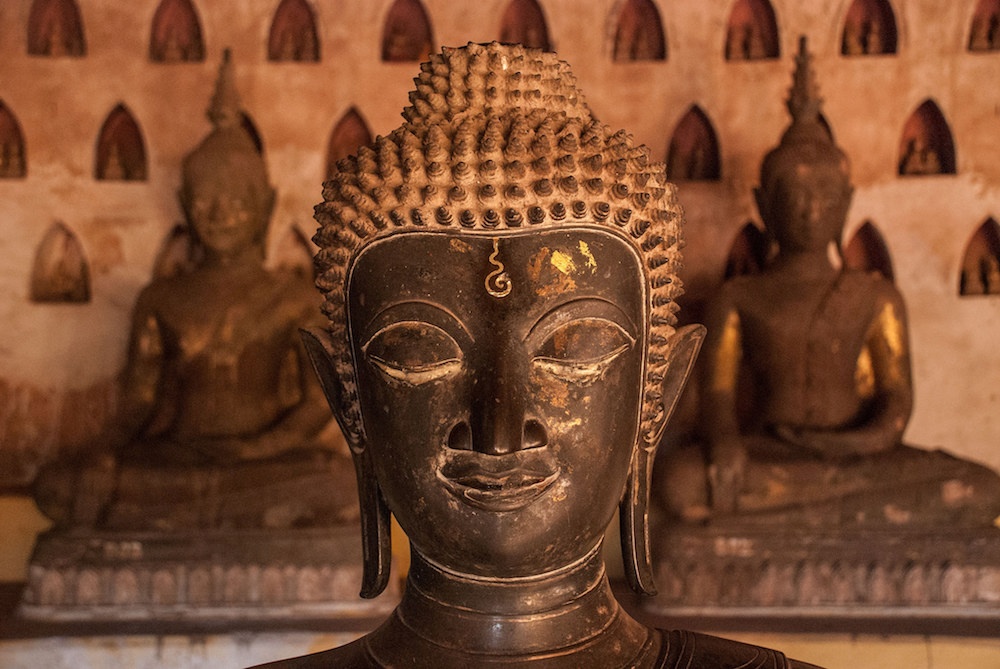 Khaung Si waterfall:
Head to the jungle pools of Laos to discover the mesmerizing Khaung Si waterfall, where you'll also explore a butterfly garden and elephant camp.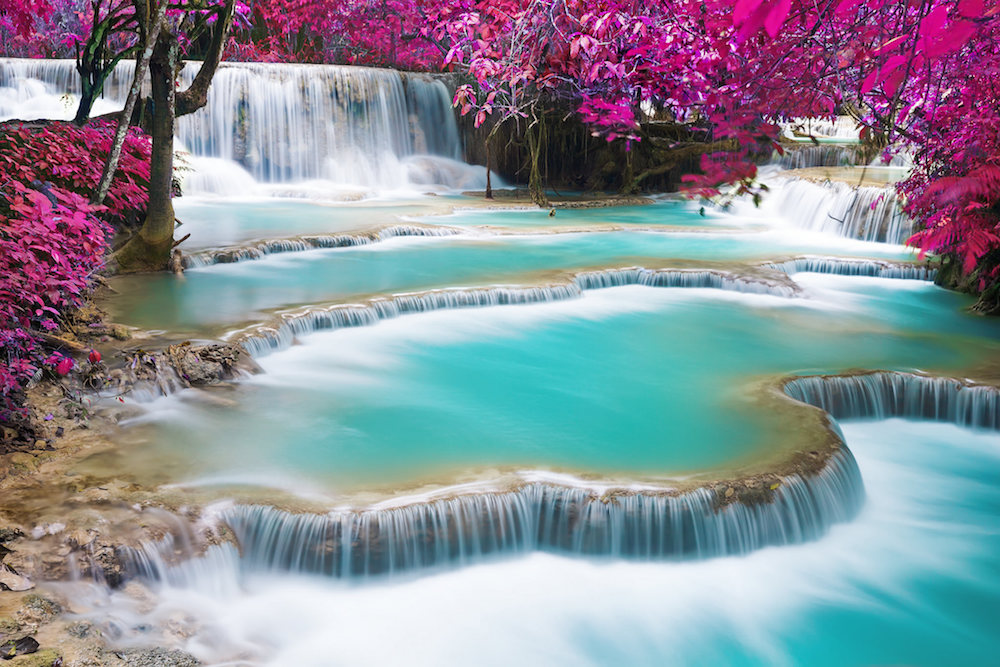 Wat Xieng Thong temple:
Wat Xieng Thong, a historical temple located in Luang Prabang, is one of the most beautiful and elaborately decorated temples. Built in 1560, this temple (also called the Golden City Temple) is considered the most significant Buddhist monasteries in all of Laos.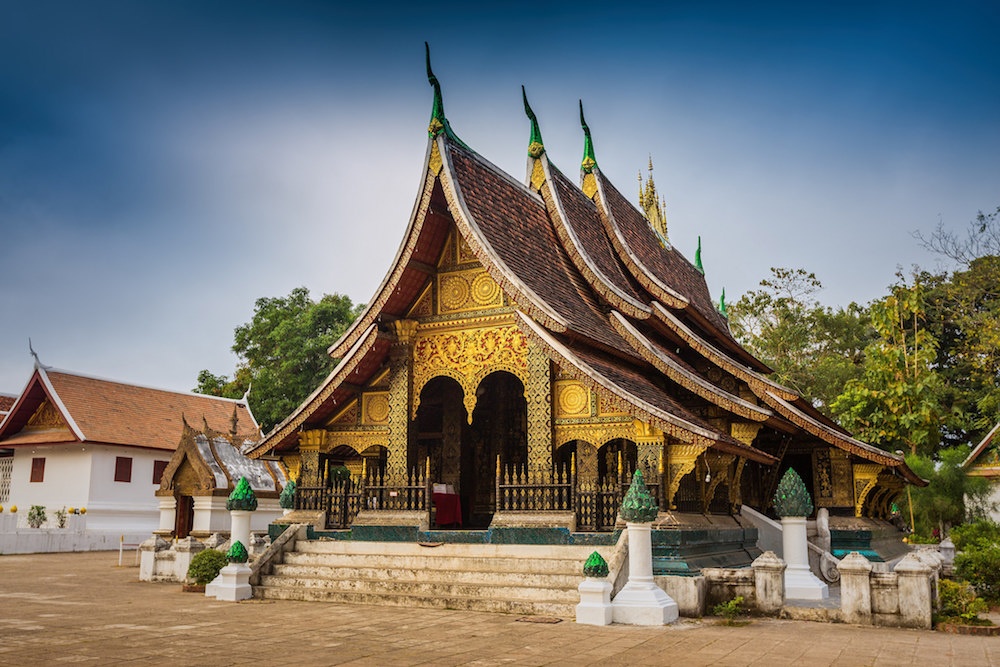 Laos nature:
Stunning and green, you'll uncover the hidden corners of this beautiful country as you sail through mountains and rolling hills.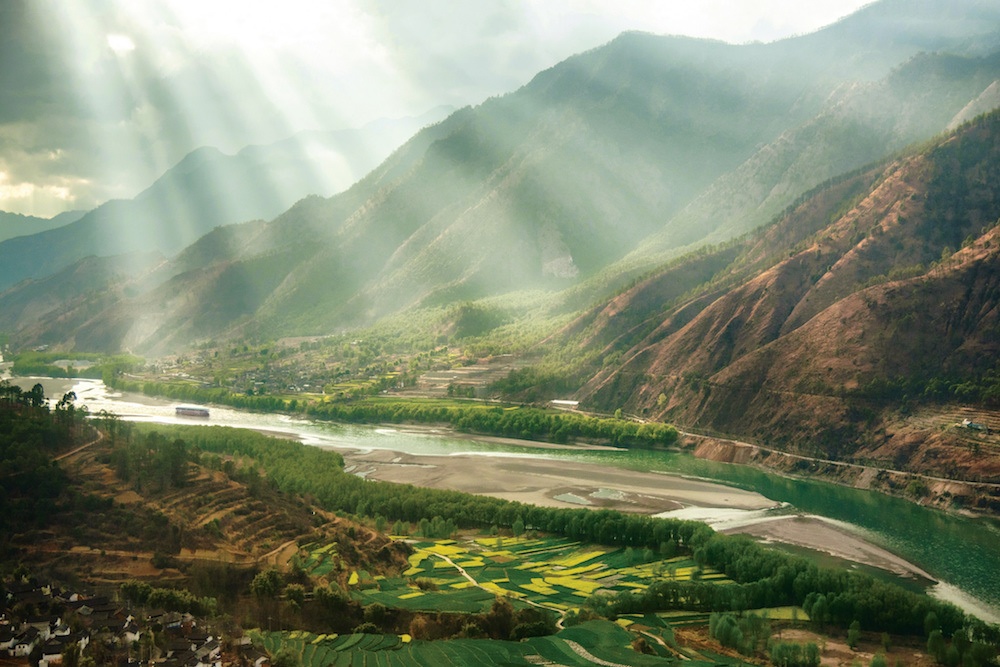 Featured Itinerary: Upper Mekong
Destination: Halong Bay to Hoa Binh, Vietnam
Halong Bay, a UNESCO World Heritage Site:
With over 1,500 limestone islands, dramatic rock formations, and emerald-tinted waters, Halong Bay leaves visitors awestruck. Sail around the bay, admire forest-covered limestone pillars that date back over 20 million years, take a local boat to visit a floating home, or kayak through the caves around the bay.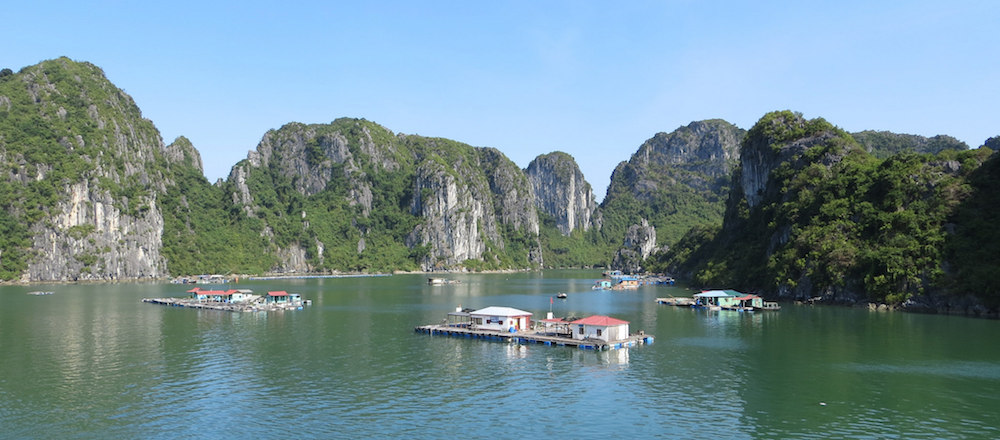 Traditional villages:
Once ashore, you'll have the chance to see ancient villages and experience the local culture.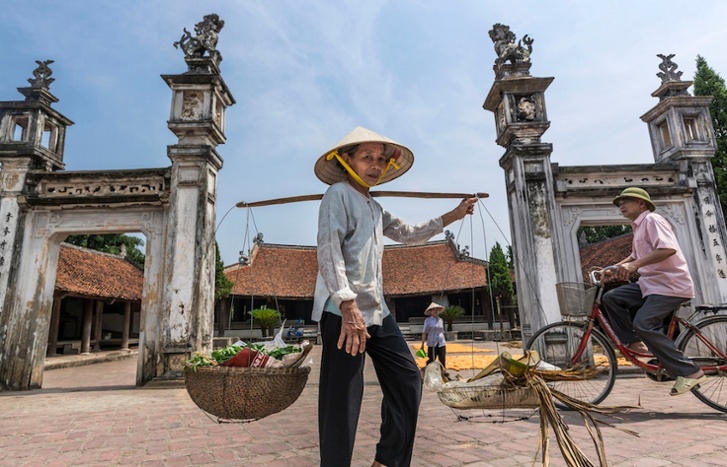 Tay Pagoda:
Once in Vietnam, see the little-known Thay and Tay Phuong Pagodas, which date back to the eighth and 11th centuries and home to exquisite Buddhist statues carved from jackfruit wood.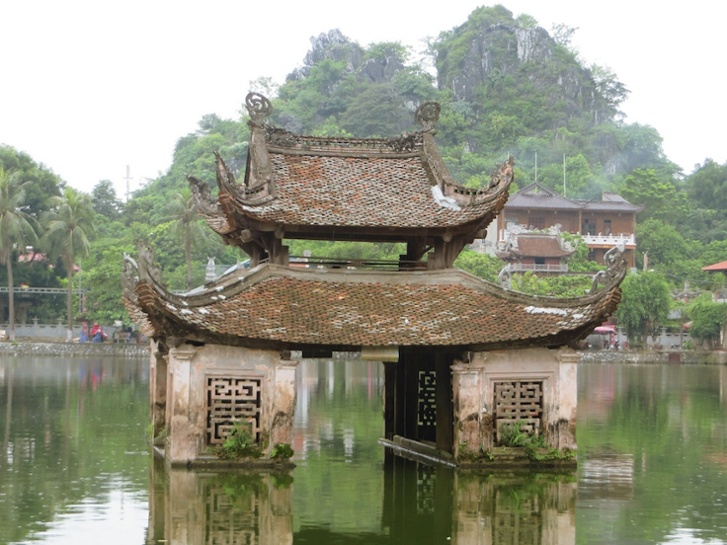 Halong Bay & Red River nature:
Awe-inspiring and unspoilt beauty surrounds you as you sail from Halong Bay to Vietnam.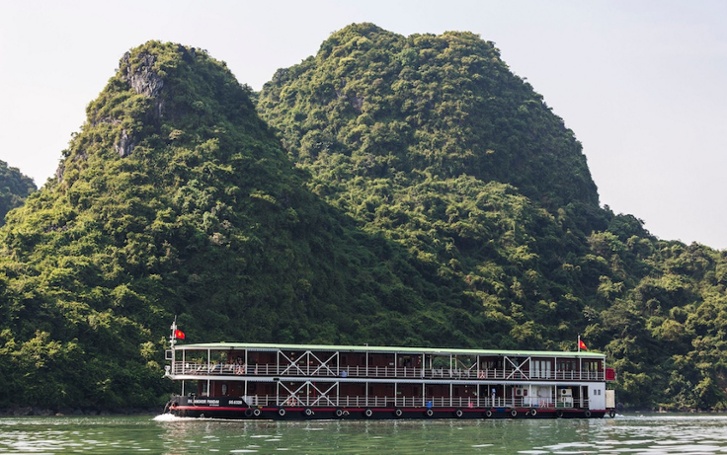 Featured Itinerary: Halong Bay & the Red River
Destination: Pagan to Mandalay, Myanmar (Burma)
Buddhist Salay:
Set sail to Salay and find a sleepy village filled with colonial architectural treasures and timeless teak monasteries. Here you'll see one of the best-known teak carved monasteries in Myanmar.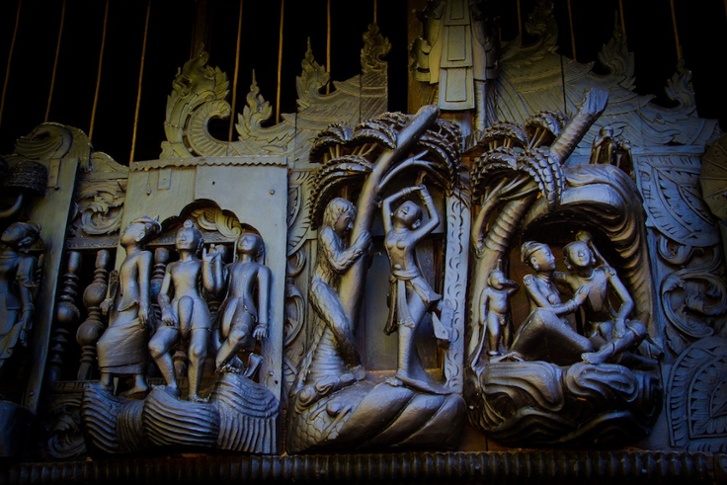 Kalaywa and Mawlaik:
Along the Upper Chindwin, see Dak Bungalows line the hilltops – an otherworldly sight every traveller should not miss. Mawlaik replaced Kindat as the capital and was mainly settled by Scottish-owned Bombay Myanmarh Trading Corporation during the 1920s and 1930s.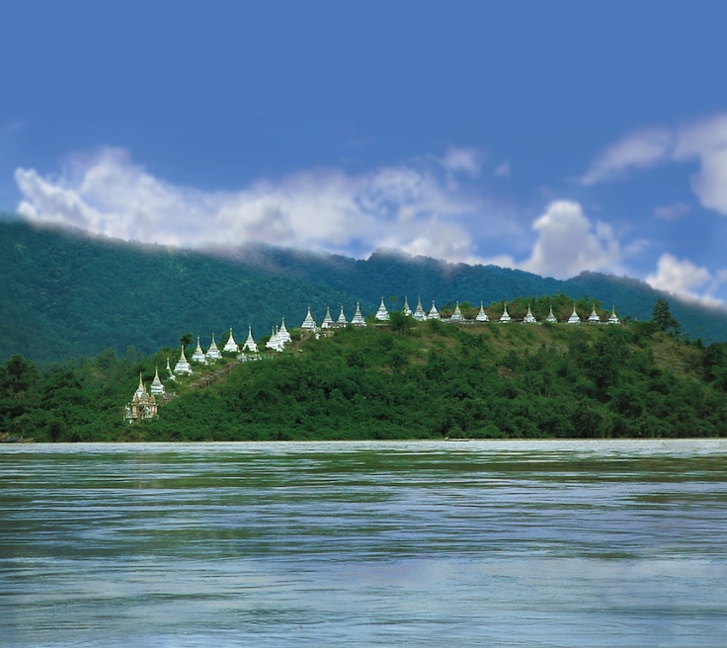 Myauk Guni and Dahmmayan Gyi Phaya:
These two temples – best seen at sunset when they turn a golden colour – is one of the oldest temples in Burma. It was built in the mid-13th century by the Queen Pwasaw during the reign of King Narathihapate or the Tayoke Pye Min.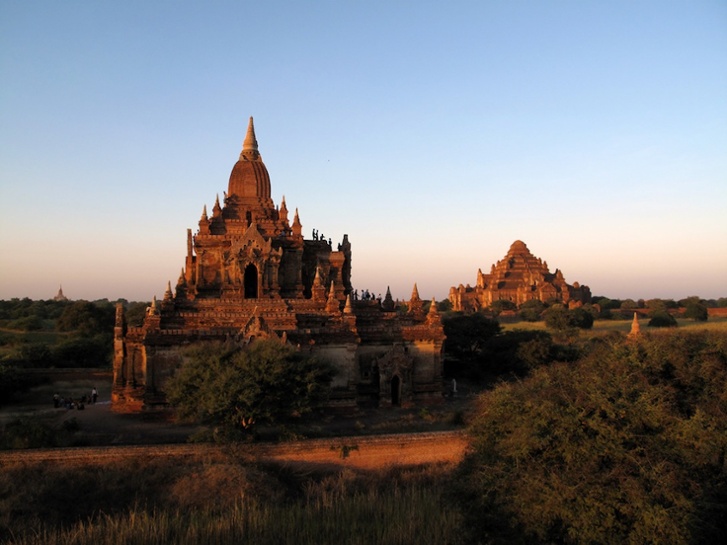 Phowin Taung:
Phowin Taung, a Buddhist cave complex, is filled with mural painting and Buddha statues. The newest addition, the golden Buddha, is the perfect photo opp.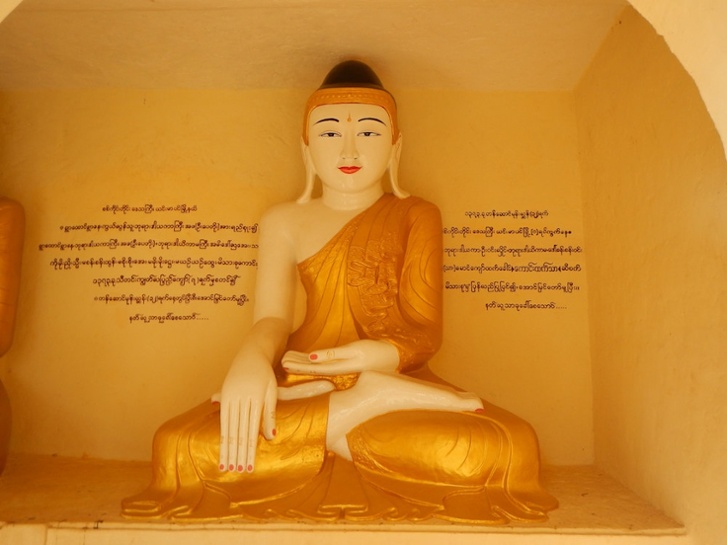 Kyi Taung Oo monastery:
Along your journey, explore period temples and a collection of 18th and 19th century wood-carved monasteries from the Konbaung Period.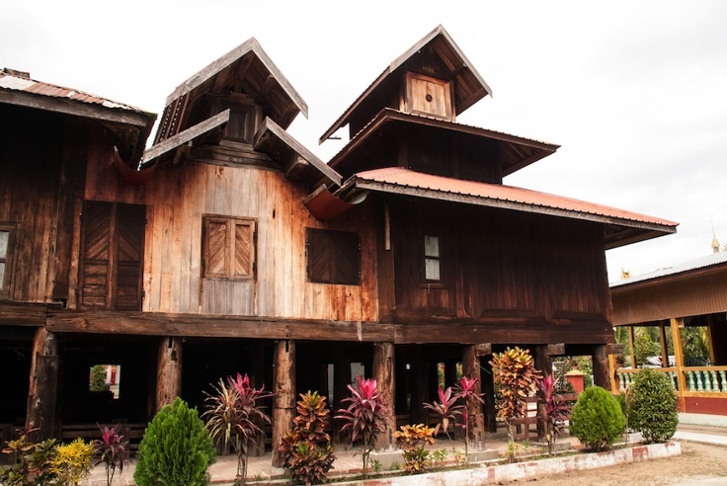 Myanmar nature:
Sip on cocktails on deck while taking in the tranquility beauty of your surroundings.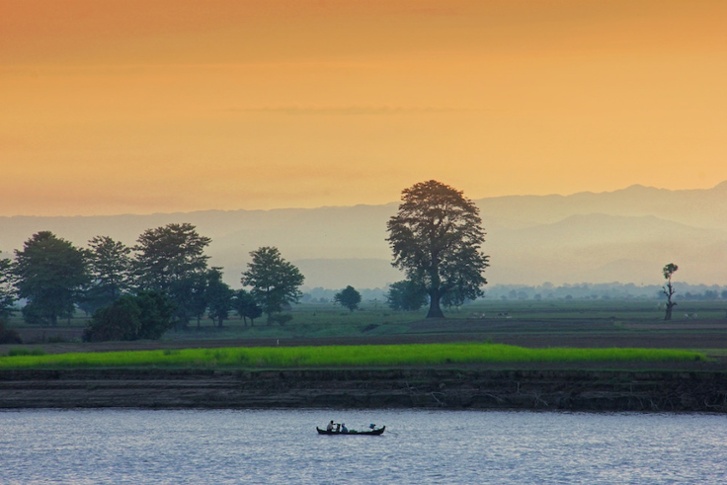 Featured Itinerary: Mandalay Pagan Packet
River cruising is drawing travellers from all over the world. Not just for the culturally-rich temples and monasteries that fill every journey, but because of the unique travel experience that it provides. See villages along the water, dine on deck accompanied by cool breezes and breathtaking scenery, and enjoy the journey in between.
For more destination inspiration, explore our River page!
---
Enjoy your travels!
From the GLP team