Many people visit fabulous tropical destinations like Koh Samui (Samui Island) in Thailand to sunbathe, swim at the beach, or doze off in a hammock. Some flock to the island for its well-known events and festivals. And some come for the swanky bars, world-class dining, and all-night parties. But there is so much more.
Health-conscious travellers will find that the palm-fringed island is the perfect destination not only for the classic beach holiday, but also to indulge in a soothing wellness retreat.
What you need to know about Koh Samui
Located off the southeast coast, Koh Samui is the second largest of Thailand's many islands. It has excellent access, with non-stop flights from Bangkok taking around 60 minutes and departing hourly throughout the day. The airport is also international, with direct flights to Singapore, Hong Kong, Malaysia, and China. The many ferry options from the Thai mainland include fast speed boats and large car ferries which takes about 2 hours.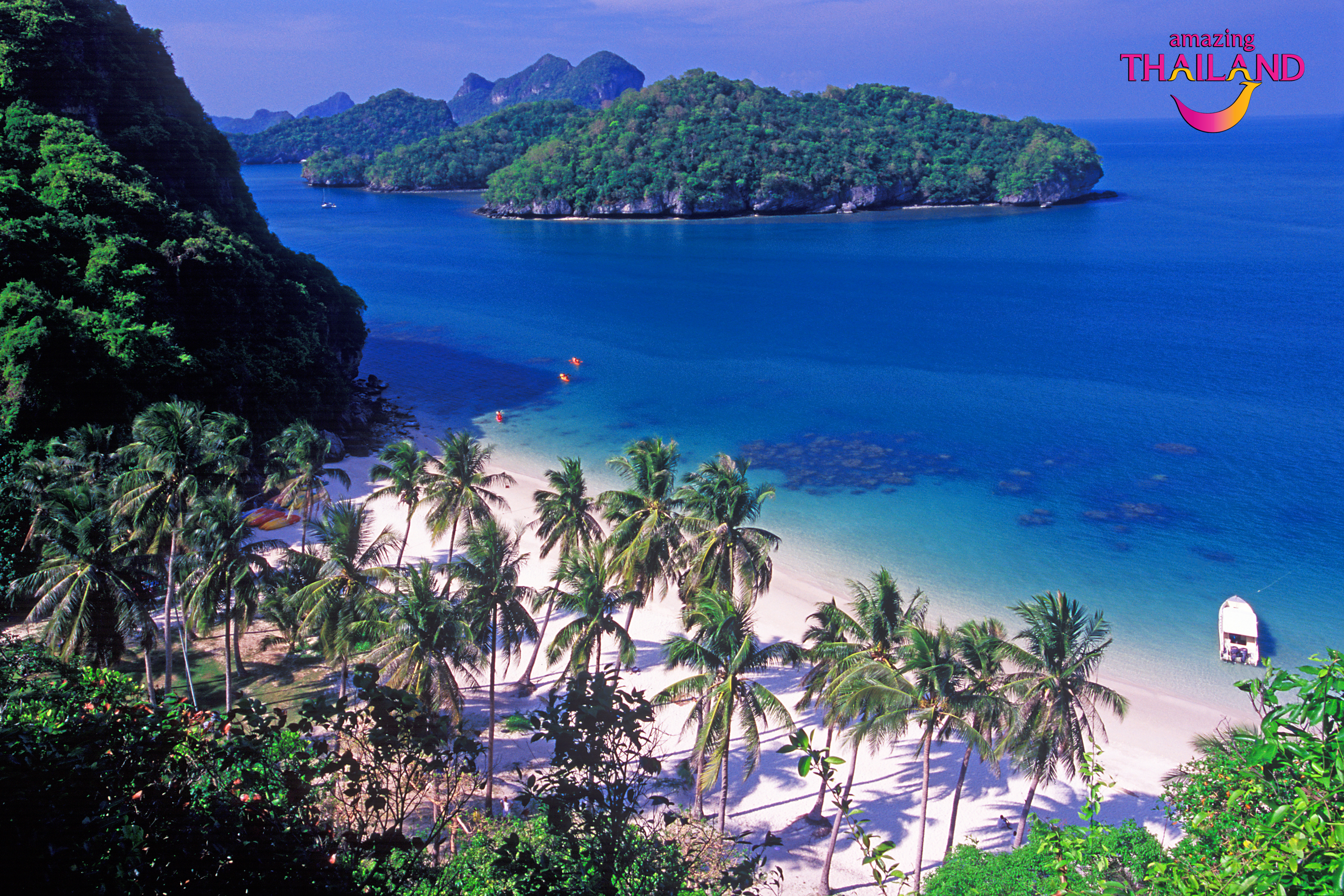 The island has become a top holiday destination because of its powdery white beaches, lush jungles, and vibrant atmosphere. There are luxurious resorts and spas, walking street markets, picturesque landscapes, and activities that offer pleasure seekers plenty to enjoy, day or night.
The liveliest beach on the island is the famous Chaweng, lined with resorts, restaurants, and shopping and busy day and night. Meanwhile, tranquil beaches like Mae Nam, Lipa Noi, and Bophut span kilometres of peaceful, stunning sandy coastline and are havens for travellers who prefer quieter stays. Here, peace and relaxation are valued more than partying until the early hours. These places should be at the top of your list when choosing a wellness retreat.
Reasons to choose Koh Samui
#1. Peaceful island surroundings
There are worthwhile places to seek mindfulness in a big city like Bangkok. But although urban yoga studios, private gardens, and public parks are good options to consider, it is quite a challenge to find true balance while practicing your asanas in the concrete jungle. The truth is that few places can match the peace you'll experience on Koh Samui, a sanctuary of calm just a short flight away from the busy capital.
#2. Inspiring views
Maybe you'd like to meditate on a lush, jungly mountain. Or perhaps you're imagining yoga on a cliff next to a waterfall or on a beach at sunrise. Or maybe you're just seeking to relax your mind in the gardens of your comfortable resort. Whatever your inspiration, Koh Samui is a haven for wellness and relaxation with an abundance of locations where you can find peace.
#3. Resorts that cater to your needs
Wellness resorts in Koh Samui are designed to please all sorts of visitors. Fitness retreats like Absolute Sanctuary are situated in captivating surroundings and offer dedicated fitness areas, hydrotherapy rooms, pilates studios, swimming pools, and relaxing accommodations. There are also yoga resorts that suit practitioners of all types, and eco-friendly options for any kind of activity, accommodation, or dining.
#4 Healthy food options
If you're looking for healthy foods, you won't be disappointed. In addition to its world famous seafood, Samui offers vegetarian, vegan, paleo, and a whole range of choices for the ethical and health-conscious eater. From daily meals to filling snacks to gourmet buffets, dishes are made with nutrient-rich superfoods that will complement your wellness retreat experience.
Everything you need
Koh Samui is a fantastic place for lovers of peace, wellness, and healthy, sustainable eating. There's no surprise that it has become a top choice for travelers seeking comfort, relaxation, and rejuvenation. The island offers everything you could need in a health and wellness vacation.
Get the most out of your next wellness holiday — consult our travel specialists today!
Thailand Yoga Wellness Retreat
Join us on an inspiring healthy yoga retreat to stretch, meditate, and sweat on the beautiful island, Koh Samui.